Please fill out the form below and one of our experienced attorneys will get back to you shortly.

tel: 1-949-365-5684

Contact us today to schedule a free, confidential phone consultation.
Our experienced attorneys service the Orange County courts and select courts in Riverside, San Bernardino and Los Angeles Counties.
Orange Coast Family Law, APC
---
8:30-5:00 p.m. M-Th.
8:30-12:00 p.m. Fri.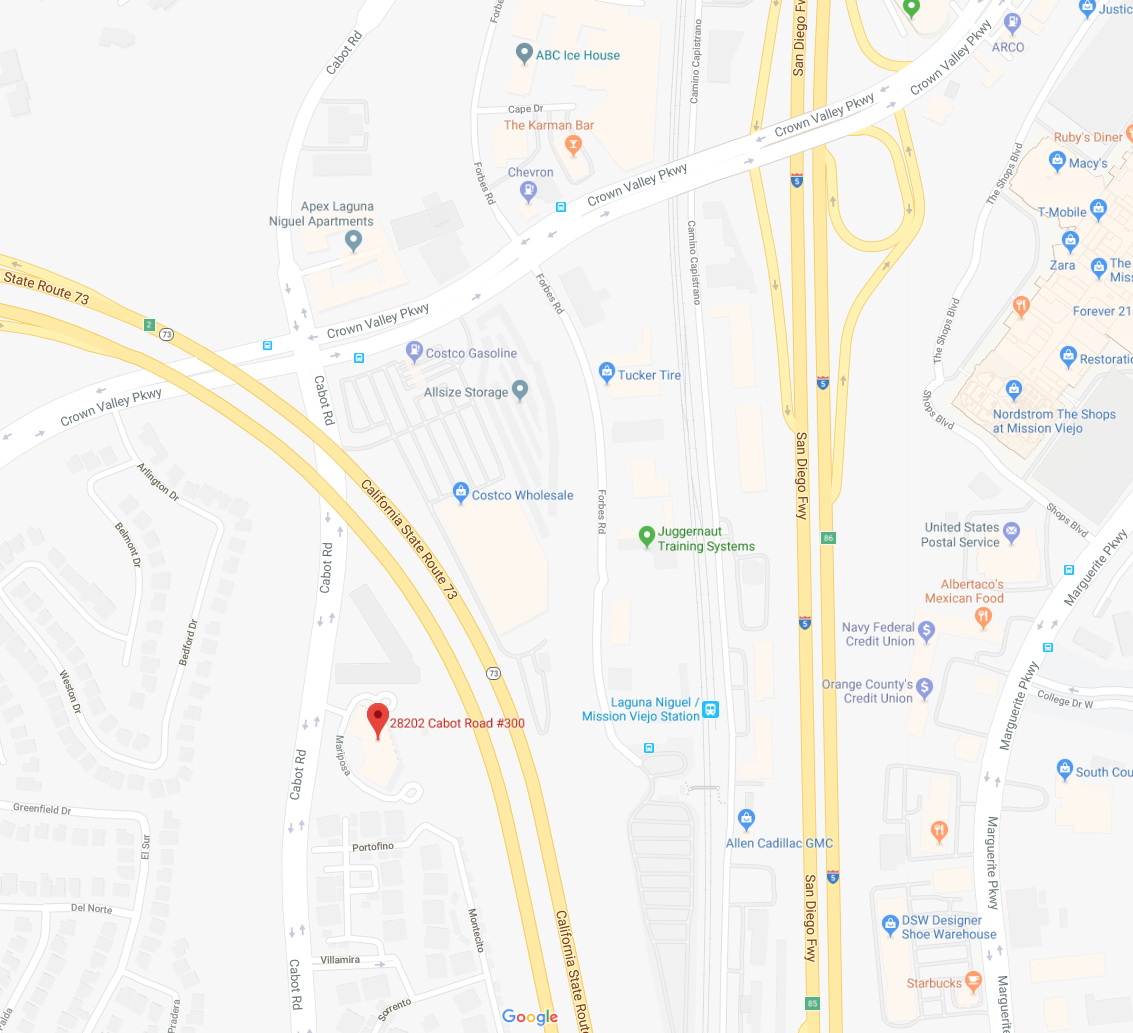 Orange Coast Family Law 28202 Cabot Road, Suite 300 Laguna Niguel, CA 92677